INCREASE TEAM PRODUCTIVITY
"Full Stack" is a bold statement but wouldn't be nice if your team could better understand Python or Django and contribute more?
INCREASE EMPLOYEE RETENTION
Developers are happy only when learning new things. Retain your employees and attract more talents in your organization by providing them with tailored training.
ON-SITE OR REMOTE
I can deliver team training and consulting, on-site in Europe, or if you're too far we can arrange a remote workshop.
WHAT CAN I DO FOR YOU?
CONSULTING AND TEAM TRAINING FOR
PYTHON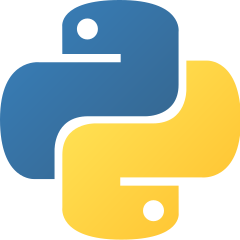 Python is a beautiful multi-purpose programming language used for data analysis, web development, machine learning, and more.
I have the following Python training tracks:
Python essentials
Python advanced
Python for JavaScript developers
Python for beginners
DJANGO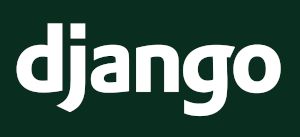 Django is the framework for "perfectionists with deadlines", nonetheless it's a perfect tool for beginners too.
I have the following Django training tracks:
Django for beginners
Django for JavaScript developers
TESTIMONIALS
Take a look at these real feedback from developers I trained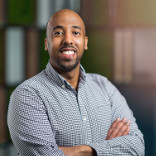 Abdi Saeed / Senior Front-end Developer @ KHWS
★ ★ ★ ★ ★
Valentino is a great trainer and mentor. He's flexible in his approach and tailors it to learner's needs.
What's appealing about his style is that not only he shows you "how" but also "why".
If you are looking to get up to speed or solidify your understanding, I would highly recommend Valentino.

John Amaya / Web Developer
★ ★ ★ ★ ★
After years of online courses I was still feeling insecure when writing code and logic. But thanks to the training path I took with Valentino now things start to be crystal clear.
Valentino prepares a personalized path for every student, and you learn something new in every lesson.
I suggest training with Valentino to anyone feeling insecure about programming in general and JavaScript. It's the best way to learn.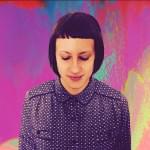 Irene Tomaini / Front-end Developer
★ ★ ★ ★ ★
Great teacher.
I like the assignments so much, they are focused on solving real practical problems with React.
The assignments are never trivial, they require an effort which helps to internalize the concepts.
Being coached with a personalized learning path is very useful and helps saving plenty of time!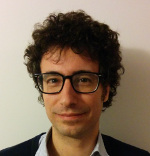 Cristiano Bianchi / JavaScript Developer
★ ★ ★ ★ ★
I always studied JavaScript as a self-taught developer.
Then I decided to contact Valentino because I felt I had to dig deeper into the intricacies of JavaScript.
Valentino is able to explain JavaScript clearly, adapting the study plan to my needs.
The exercises are great too, and they help sticking JavaScript in my head. Great teacher! Recommended!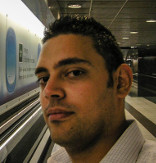 Thodoris Kallias / JavaScript Developer
★ ★ ★ ★ ★
Valentino is not only a JavaScript and React expert, but also has the required ability to clearly transmit this knowledge.
He attributes great importance to testing, a field in which few have comprehensive knowledge.
He is a great teacher, and I would highly recommend him.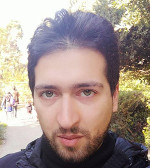 Luca Parlapiano / Android Developer
★ ★ ★ ★ ★
Valentino is a great teacher! He is professional and prepared. He makes every topic clear and understandable. The lessons are relaxed and focused on guiding the student to clearly understand the concepts.
I've spared not less than 6 months of study and research on Redux thanks to him!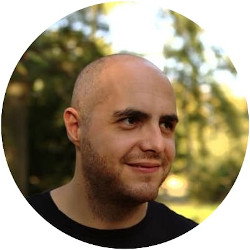 The instructor
I am Valentino Gagliardi and I help busy people embracing modern web development.
I write a lot: one of my best articles is React Redux Tutorial for Beginners: The Definitive Guide. Mark Erikson (Redux mantainer) mentions it as one of the best resources for learning Redux.
I write books too! Check out:
Also active in the Python community. I serve as a coach for Django Girls and I've spoke at Pycon Italia. Check out my talks here.